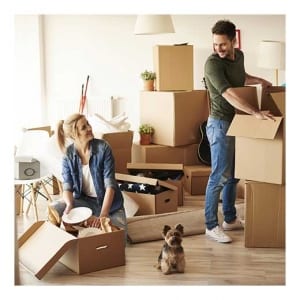 What You Need in Your First Apartment
What You Need in Your First Apartment
Getting your first apartment is exciting. It is like being handed a blank canvas because you now have a space you can make your own. There are certain essentials that you need to make your new apartment truly a home. Some of these are no-brainers, but others are things you may have not thought of. Here are some helpful tips for when you're getting set up in your first apartment.
Your Mail Situation
Is there a community mailroom or do you have a front door slot? If you have large packages is there a main office area where they are stored if you're away when they arrive? Many apartment owners who don't want packages left outside their doors elect to set up a P.O. Box at their local post office. You can contact the local post office about setting one of these up, and many offices allow access to them 24 hours a day.
Utilities
Some apartments include utilities as part of their rent, but most of the time your electricity, water, phone, cable, and more need to be set up in your name. You will have to make sure you contact the service providers before you move in, so everything is ready to go on move-in day. Your landlord can likely help you get in contact with the service providers, but some like cable and internet will likely need to schedule an installation time.
Get Furniture
You'll need some essentials like a bed, a table, chairs, etc., but be sure to take measurements before going on a shopping spree. This goes beyond measuring each room, too. Be sure to measure the doorway and hallways so you can physically get your new furniture into the home. If you're looking to save a bit of money be sure to check out consignment stores or donation shops.
Invest in a Set of Tools
Getting a good set of tools for your first home is definitely essential. You can always use a screwdriver, wrench or socket set for any number of things. Many stores offer tool sets with virtually everything you could ever need for $30-40 and they often come in a convenient carrying case as well. This keeps things organized and mobile at the same time.
Change Your Address
If you're already at the post office to set up a P.O. Box you can also request a change of address form. This will make sure that your mail is forwarded when you're ready. As a bonus, most of these packets come with coupons that will help you in your move. You'll still need to contact your bank and anywhere else that needs a formal change of address notification, but changing your address with the post office will forward your mail in the meantime.
Finally, Explore the Area
Your new apartment brings you a whole new world. Be sure to take time and explore the area for shops, restaurants, parks, and more. Get to know what is around you so you can fully acclimate yourself to the area.
The post What You Need in Your First Apartment appeared first on Apartments For Us.