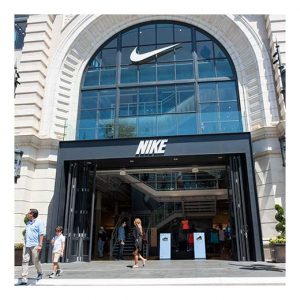 FORBES SportsMoney Index: Ranking Money in Sports
Have you ever wondered who the highest paid athletes in all of sports are? Or the most valuable teams? The most influential brands? To answer these pressing questions of our time, Forbes compiled a unique index to track and rank money in sports.
Forbes describes the new index: "To create the SMI, we've combined all of FORBES' SportsMoney annual valuations lists (sports teams, brands, athletes, agencies) and proprietary financial data into a single ranking that reflects their monetary success and how their values affect one another. This is the first time that a cross-category ranking of sports business influence has ever been compiled."
The main factor that makes FORBES SportsMoney Index uniquely comprehensive is its mapping of all connections between brands, agencies, athletes, and teams. This is how the aforementioned cross-category ranking is determined. As a result, the financial world may now study how wealth is truly generated and established in the domain of sports.
Admittedly, for us the benefit is a bit less academic, though nonetheless interesting. When it comes to sports, comparing statistics is one of the most satisfying activities of speculation. Below you'll find the top 3 brands in sports and the top 3 teams and athletes in soccer, basketball, baseball, and football. And for the fans of other sports, below the top 3 we've included the most valuable athletes and teams of every other sport ranked in the order they appear. We have not included the number of connections to other brands each brand, team, or athlete has. For that, and more, view Forbes' fantastic, complete list here.
---
Top 3 Brands:
1 (#1) Nike
SMI Connections 9 Value: 27.5 B Revenue: $30 B
2 (#4) Pepsi
SMI Connections 4 Value: 19.4B Revenue: 11.8B
3 (#13) Budweiser
SMI Connections 14 Value: 23.4B Revenue: 10.9B
---
Top 3 Teams:
1 (#2)Real Madrid (Soccer)
Value: 3.6 B
Revenue: 694 B
Operating Income: 162 M
2 (#3) Barcelona (Soccer)
Value: 3.5 B
Revenue: 675 M
Operating Income: 108M
3 (#6) NYY (Baseball)
Value: 3.4B
Revenue: 516M
Operating Income: 13M
Top Teams in Other Sports:
(#10) New York Giants (Football)
Value: 3.1B
Revenue: 444M
Operating Income: 133M
(#11) New York Knicks (Basketball)
Value: 3B
Revenue: 307M
Operating Income: 109M
(#115) Chicago Blackhawks (Hockey)
Value: 925M
Revenue: 173M
Operating Income: 34.4M
(#144) Ferrari (Auto Racing)
Value: 1.3B
Revenue: 455 M
Operating Income: 7M
---
Top 3 Athletes:
1 (#5) LeBron James (Basketball Cavaliers)
LeBron James is the only top ranked athlete in the index that doesn't play for one of the top 3 most valuable teams. The Cavs are the 5th most valuable team in basketball and sit as the 38th most valuable team in all of sports.
Just the 3rd player in NBA history to make at least $30 million in salary (joins Jordan and Bryant) Added Intel and Verizon last year, joining Nike, Coca-Cola (Sprite), Beats By Dre, and Kia Motor.
Total Earnings: 86 M
Endorsements: 55 M
Salary: 31 M
2 (#7) Cristiano Ronaldo (Soccer Real Madrid)
Worlds most popular athlete (200 Million social media followers) Nike, Tag Heuer, Sacoor Brothers suits, and Monster Headphones endorsements. 3-time FIFA best player in the world, made at least 50 goals in over six seasons in a row for Real Madrid.
Total Earnings: 88M
Endorsements: 32M
Salary 55M
3 (#9) Lionel Messi (Soccer Barcelona)
Won FIFA's play of the year award 5 times.
Total Earnings: 81.4M
Endorsements: 28M
Salaray: 53.4M
Top Athletes in Other Sports:
(#19) Eli Manning (Football Giants)
Total Earnings: 45M
Endorsements: 8M
Salary: 37M
(#58) Jacoby Ellsbury (Baseball NYY)
Total Earnings 21.8 M
Endorsements: 600K
Salary: 21.2 M
(#73) Jordan Spieth (Golf)
Total Earnings: 52.8M
Endorsements: 32M
Salary: 20.8M
(#87) Roger Federer (Tennis)
Total Earnings: 67.8M
Endorsements: 60M
Salary: 7.8M
(#126) Denny Hammlin (Auto Racing – Nascar)
Total Earnings: 15.2M
Endorsements: 1.8M
Salary: 13.4M
(#134) Alex Ovechkin (Hockey )
Total Earnings: 12M
Endorsements: 3M
Salary: 10M
#191 Floyd Mayweather (Boxing)
Total Earngings: 44M
Endorsements: 12M
Salary: 32M